May 20, 2011
In a couple of weeks Fritz Winery is hosting their Spring Release Oyster Party. This event will take place on Saturday Jun 4th from 12 Noon until 4 PM. Fritz Cellars has recently expanded their patio at the winery and this event will take advantage of that newly updated space. Two wines will be released and prominently featured that day, their 2010 Estate Sauvignon Blanc and their small production Estate Rosé.  These will be paired with belon oysters. There will be a full Oyster Bar setup including an on-site professional shucker. Belon Oysters is a recent venture from Michael Watchorn, best known for Hog Island Oysters. For those who don't indulge in oysters, alternative food pairings will be available as well. Tickets for this party are $45 per person and can be purchased through their website. Contact the winery directly for additional information or for any questions you may have.
Fritz Cellars is located at 24691 Dutcher Creek Road in Cloverdale. They're open daily for tastings from 10:30 AM to 4:30 PM. On weekends they offer tours as well which can be booked by advance reservation. They can be reached at 800-418-9463 or by email at info@fritzwinery.com. Check their website for additional information.
May 3, 2011
The Facts:
Gustafson Vineyards is located at 9100 Stewarts Point Skaggs Spring Road Geyserville, CA . They welcome visitors on Saturdays from 10-4 or by appointment. They can be reached at 707-433-2371.
Gabe's Take:
I've been lucky enough to visit Gustafson Vineyards on several occasions over the last couple of years. However this year was the first time I made it to their Passport event. The bottom line is they did a fabulous job. It's hard to get it wrong when you start with the tremendous views and sense of place captured on their property. Add in their delicious wines which have been getting better each vintage and the deck is stacked before the gate opens. But the friendly folks at Gustafson did much more than that.
Their Passport event was setup with 5 stations in different locations. The event started out in the tasting room where Passport revelers could sample their Sauvignon Blanc and Riesling, both new releases. These were paired with a salad that included wood roasted beets, shaved fennel and frisee.  From there the second stop was the tasting deck located on the side of owner Dan Gustafson's home. There they poured their terrific Rose of Syrah and 2009 Estate Mountain Zinfandel. These were paired with a Dungenous Crab Salad and Slow Roasted pork on baguette respectively. It's important to note that they did really well with the pairings. Baci Café and Wine bar handled the food and they did a uniformly excellent job on each item individually as well as matching them with the Gustafson wines.
The third stop on what amounted to a very enjoyable mini-tour of Gustafson was in the barrel room. Barrel samples of the 2009 Petite Sirah where available to taste. They were offering futures at a pretty solid discount. If you're a Petite Sirah fan, you may want to lock up an allocation of this wine now. All indications are that it'll be a blockbuster wine and the best Petite Sirah they have made to date. From there it was over to the picnic area which sits behind and above the winery. To say that the view there is spectacular would be underselling it. Each time I return I'm reminded just how breathtaking the view is. It was up there that winemaker Emmet Reed was pouring five Library Wines; a 2008 Zinfandel, and Syrah, as well as a three year vertical of Petite Sirah. These wine were paired with grilled Tenderloin Filet Skewers. Tasting the Petite Sirah's side by side was quite instructive as well as fun. It gives a good idea where there Petite program is headed. One caveat is the 2008 which was affected by the fires that year. There is a bit of smoke on this wine. It's not a distraction; some will like it, some not and others might not notice it. To compensate for this they released this wine with a retail price of ½ the other Petite Sirah's making it a tremendous value for those who like it. The final stop on the Gustafson "tour" was back downstairs behind the house where the 2008 Estate Zinfandel was paired with dessert.
I was a fan of Gustafson Vineyards before I attended their Passport event this year. The terrific time they provided only reinforced my feelings about them. What was particularly impressive was how well the event was laid out. By having numerous stations, it encouraged folks to linger for awhile in each spot before making their way to the next. This made for a fun, leisurely and rewarding time. Dan and all the folks he has working for him like Emmet are terrific, welcoming people. They've created an incredibly warm and engaging atmosphere that provides everything one would want in a winery experience. If you haven't been there yet for Passport, make it a point to visit during Passport 2012. But better yet, visit the next time you're touring in Dry Creek Valley. If you do, you're sure to make them a regular stop.
April 30, 2011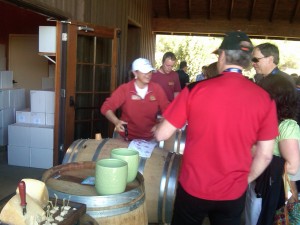 Passport 2011 is underway in Dry Creek Valley. If you missed day one, the second day promises to be just as great. As I made my way around the valley today I took note of a few things at some of my stops. What follows are a handful of highlights from some of the places I stopped today. If you're going to be out there tomorrow, these are things you don't want to miss:
Dutcher Crossing Winery: I'll admit it; Dutcher Crossing holds a special place in my heart here at Drink Dry Creek. Deb Mathy is a warm and engaging lady. That aside though Kerry Damskey makes some terrific wines. Passport 2011 marks the release of the 2010 vintage of their Sauvignon Blanc. This wine has been getting better each year for the last several vintages. The 2010 is no exception. I tried it last night at Gateway and again today, this wine is a real winner. If you enjoy Sauvignon Blanc make a bee line for Dutcher Crossing.
Frick Winery: There's no theme at Frick during Passport it's all about the food and wine pairings. Bill Frick goes through great lengths working with his chef to make sure that each wine he pours is perfectly paired with a delicious bite of food. If you consider yourself an epicurean of any level, Bill's winery is a must stop during Passport. Each of the pairings was well executed, however the Grenache paired with "Sausage Luxe" was particularly delightful. Sweet Italian Sausage was dusted with fennel pollen and skewered with a Maraschino Cherry. It was so good I may go back for a second round tomorrow!
Kachina Vineyards: Greg and Nancy Chambers are relative newcomers as a winery in Dry Creek Valley but they're making their mark quickly. Their Zinfandel Port paired with chocolate truffle was a huge hit last year and that trend continued this year. Their Cabernet forms the backbone of their portfolio and it's a structured age-worthy wine to be proud of. Paired with Korean Beef Sliders it really shined brightly. The Chardonnay which is Nancy's baby, with is an excellent, balanced wine primed to enjoy with food. For me though the star of the show was their first release of Charbono. This terrific varietal is far too scarce. The wine they've made is soft, fruity, elegant and balanced with terrific acidity. It's delicious now but age will treat it well. Only 100 cases were made, so run don't walk to Kachina to taste this wine.
Michel-Schlumberger: These folks always stand out for their work with Bordeaux varietals in the middle of Dry Creek Valley, a region most know for Zinfandel and Sauvignon Blanc. But they hit it out of the park with their Passport event each year. This time they did so literally. The Baseball theme they're featuring is sure to resonate with their dedicated fan base of wine lovers. Foods include hot dogs with several toppings and a must be tasted to be believed Popcorn flavored ice cream, topped with Estate Olive Oil and Sea Salt. I tasted the ice cream alongside their always special Pinot Blanc and was knocked out. Their 2007 Deux Terres Cabernet Sauvignon won't be released until 2012 but they're pouring samples and selling futures. This is going to be a prodigious wine that enhances their reputation as a GREAT Cabernet house.
Quivira Vineyards: Is one of the wineries in Dry Creek Valley that stands at the forefront of the sustainable and biodynamic movement. Tasting through their wines at Passport 2011 along with some delicious foods it's easy to taste the purity of what they're doing. Their Sauvignon Blancs and Grenache have been two of their most renowned wines for awhile now and the current vintages carry that torch forward.. The Sauvignon Blancs work particularly well alongside some excellent local cheeses that are being showcased. The Grenache was very impressive, particularly with a dish that featured duck and cherry. The Mourvèdre paired with andouille sausage and fennel however is the reason you need to get to Quivira tomorrow. It's an ethereal pairing that you'll think about for months.
Dry Creek Vineyard: For many this winery stands as the gateway to the entire valley. That can be both literal and figurative. Their wines are widely available across the country and many folks first sip of Dry Creek Valley is likely to have been a Dry Creek Vineyard Fume Blanc or Zinfandel. Those were of course being poured alongside foods like Ceviche and Jerk Chicken. One of the main standouts for me is a relatively new release in their arsenal. For the last few years Dry Creek Vineyard has been making a small amount of Rosé. They call it Petite Zin and it's about 90% Zinfandel with 10% Petite Sirah blended in. It's got a bit more heft than the typical Rosé and is worlds away from the style most associate with ones made from Zinfandel. If you're attending the 2nd day of passport you should do yourself a favor and try this wine. In fact but a case and drink it all summer.
This is just a small sampling of the great things taking place during Passport 2011. And in fact just a few highlights from what was a very busy day for me. I can't wait to get back out there tomorrow and enjoy more of the wonderful bounty of Dry Creek Valley. I hope to see you all out there!
November 15, 2010
The Facts:
Debra Mathy spent a great deal of time looking for the right Winery before ultimately purchasing Dutcher Crossing. She made most of that journey across states and continents with her Dad. Unfortunately he passed away after battling a long illness before Debra found Dutcher Crossing. However he was certainly present in spirit when she ultimately found the winery she would purchase in 2007. In tribute to her dad Charles F. Mathy, Dutcher Crossing produces a wine each year in his honor. The proceeds from these releases benefit Cancer research.
Gabe's Take:
It was both an honor and a privilege to be invited to take part in a blending session at Deb Mathy's house for the next release of the Charles F. Mathy Tribute wine. While this wine each year is far from being the one with the most cases made, it is amongst the most important releases in their portfolio. Deb's continued dedication to funding melanoma research is a terrific tribute to her father. However it also exemplifies the spirit of giving that embodies the best of Dry Creek Valley.
In addition to Deb and winemaker extraordinaire Kerry Damskey, about ten of us took part in the blending session. Amongst our group was grape grower and local legend, Tom Passalacqua. We started off with 5 glasses in front of each of us, representing the wines we'd use to pick the blend. The number of glasses grew as the session wore on. Represented were 2 Cabernet's, a Merlot, A Zinfandel and a Syrah. We tasted each of the wines in succession and then we discussed what percentages of each we'd like Kerry to put together for us to sample. The only instruction we received about the blend was that the Cabernet from Tom's TR Passalacqua Ranch should be the base from which we built. This lot of Cabernet, which was brilliant on its own, comes from Luciana's Block, named after Tom's granddaughter.
Over a couple of hours we kept Kerry busy; he put wines together in his beaker forming six distinct blends. It was particularly fascinating to note how a seemingly small splash of a couple percentage points could alter a blend significantly. Ultimately, while we all seemed to enjoy the second Cabernet quite a bit too, popular vote really favored highlighting the wine from Tom's grapes as much as possible. The last vote came down to 2 blends. The tally was close but it was quite democratic. The final blend will be as follows: Cabernet Sauvignon from Luciana's Block (76%), Merlot from Nelson Vineyard (9.5%), Syrah from Stagecoach Vineyard (9.5%) and Zinfandel from Bernier Sibary (5%).
This next version of the Charles F. Mathy Tribute wine will be released on Father's Day 2011. There won't be a lot of it, mark your calendar so you don't miss out. It's a delicious wine that will be even better after the components have time to come together over the next 6 or so months. I would be remiss if I didn't offer another shout out and really a tip of the cap to Tom Passalacqua. Deb revealed that he generously donated the Cabernet from his vineyard for this project. That will make the proceeds from the sale of the 2008 Tribute higher, so more money for research. Kudos to Deb, Tom, and Kerry as well as everyone who took part in a fun afternoon of blending and tasting wine for an excellent cause.
August 31, 2010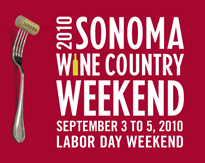 This weekend is Sonoma Wine Country Weekend. Throughout the three day holiday weekend numerous events will be featured. Some examples are Winemaker Lunches, Dinners, a charity auction and more. One of the main features is the Taste of Sonoma Event from 11:00 AM to 4:00 PM this Saturday September 4th. It takes places at MacMurray Ranch in Healdsburg. Quite a few wineries will be pouring and there will be appellation specific tents, including of course one dedicated to Dry Creek Valley. These tents will also each feature Sonoma County Restaurants. There are also guided tastings that will be hosted by a number of different Sommeliers. Each of these is focused on one of a number of themed tasting flights.
While more than 150 wineries in all will be pouring, the following are the Dry Creek Valley producers that will be represented:
Alderbrook Winery 
Bella Vineyards & Wine Caves 
DaVero Farms and Winery
Dutcher Crossing
Everett Ridge Winery 
Forth Vineyards
Frick 
Gallo Family Vineyards
Hauck Cellars
Kokomo Winery
Leonhardt Vineyards
Mauritson Family Winery
Mazzocco Sonoma
Michel Schlumberger Wine Estate
Mill Creek Vineyards & Winery
Mutt Lynch Winery
Pech Merle Winery
Pedroncelli Winery
Pezzi King Vineyards
Quivira Vineyards & Winery
Rancho Zabaco
Rued Winery, Inc
Saini Vineyards
Sbragia Family Vineyards
Thumbprint Cellars
Wilson Winery
Check their website for more details as there are literally a slew of events occurring this weekend and I've only scratched the surface of what's going on. Their website is loaded with good and specific information including lodging and transportation choices. Tickets are also available through the website.
August 4, 2010
Hotel Healdsburg is offering the "Healdsburg Insider's Harvest Package" for California Wine Month. 
Here at Drink Dry Creek when we get word about exciting adventures and rare opportunities in Dry Creek Valley we like to pass the word on to our loyal readers. Of course one of the many great things about Dry Creek Valley is its relatively small size which allows you access to winemakers and their small lot artisan wines. Folks like Clay Mauritson can often be found in the tasting room at his family winery. On any given night at Dry Creek Kitchen you're likely to see Charlie Palmer there cooking or greeting guests. Now Clay Mauritson along with Mauritson Family Winery are teaming up with legendary chef Charlie Palmer and his Hotel Healdsburg for a cool offer. Of course those who visit Dry Creek Valley regularly probably know that Clay & Charlie already collaborate on a wine as well as at Passport each year. But here's an opportunity to experience each of their creations in one cool package.

Hotel Healdsburg is located at 25 Matheson Street, Healdsburg, CA 95448

Mauritson Family Winery is located at 2859 Dry Creek Road, Healdsburg, CA 95448
What follows is the text of the press release about this event:
This true insider's tour kicks off with a private tasting tutorial on the region with Dry Creek Kitchen sommelier team, a primer for your inside peek into harvest in action. Guests then will be treated to a very special backstage tour of the Mauritson Winery where Chef Charlie Palmer and winemaker Clay Mauritson make their acclaimed Pinot Noir (a bottle of Charlie and Clay will be waiting for you in your room upon arrival). At Mauritson, experience all the excitement of a working harvest as the grapes arrive, are sorted, crushed and barrels are filled. Finish with a complimentary tasting of Mauritson's reserve wines including Charlie and Clay's premium Pinot Noir the Duelist. End the day at Chef Charlie Palmer's Dry Creek Kitchen for a 6 course seasonal tasting menu.
Package includes:
Two nights in a deluxe king room
A private tutorial on the North Sonoma wine region with Dry Creek Kitchen Sommelier team-includes a tasting of wines represent the acclaimed Dry Creek, Russian River and Alexander Valleys, a primer for your inside peek into harvest in action.
A bottle of Chef Charlie Palmer's signature Charlie and Clay Pinot Noir in room upon arrival, plus an exclusive behind the scenes tour of Mauritson Winery in Dry Creek Valley where Charlie has worked with winemaker Clay Mauritson to create their acclaimed Pinot Noir.
The Chef's tasting menu for two at Charlie Palmer's Dry Creek Kitchen-bring up to two bottles of Sonoma County wine from your valley tour with no corkage fee.
Daily gourmet breakfast.
Valet Parking.
$855 Sun-Thursday, $1,180 Fri and Sat through November All rates not including tax
Subject to availability. To book the package or learn more, visit hotelhealdsburg.com or call 800-889-7188.
May 13, 2010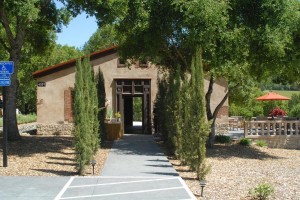 There are many benefits to visiting the same wine region on a regular basis. One of them is being able to see the progression of things. That can be as general as watching the vineyards at different points in a season or as specific as seeing the culmination of a lot of work. During the week after Passport 2009 we had the opportunity to visit Kachina Vineyards. At that time construction was well underway, but ongoing.
Flash forward to Passport 2010 and Kachina Vineyards is up and running and open. They have some construction projects still in progress. But they are open for business and you can call and schedule an appointment to taste wines with them. They're a small boutique winery so you're going to get lots of personal attention. Kachina is the brain child of Nancy & Greg Chambers. They're lovely people and great ambassadors for both their winery and Dry Creek Valley as a whole.
Dave and I were lucky enough to visit with them on a couple of occasions. The first was right in the middle of Passport weekend. For a new producer that was open for their first ever Passport they had to be encouraged by the crowds they were drawing and the buzz Kachina Vineyards elicited. At many other stops along the way I heard people commenting on Kachina in a "you have to get over there" kind of way. Experiencing what Greg & Nancy put together for Passport I'm not surprised.
The front door to their barrel room was the entrance to their event. At that point we were greeted by Nancy who was pouring the first sample of wine the Kachina Chardonnay. A little bit later we found the first food station which had a perfect pairing for the Chardonnay; pears and cheese drizzled with honey. This combination worked wonderfully and highlighted the beauty of the Chardonnay. On a patio beyond the barrel room there was a band playing traditional jazz vocal tunes; think Harry Connick or Sinatra, style-wise. Right nearby was a bar serving the Kachina Cabernet Sauvignon. A second food station had cured meats and cheeses to pair with the wines as well. The last stop was the Kachina Zinfandel Port which was being paired with chocolate truffles. This is a match that works so well mere words, no matter how many I conjure up, won't be enough to describe it properly. While this was their first stab at Passport it didn't stop them from hitting it out of the park. My advice is to put Kachina on your list to visit soon or at the very least during Passport 2011 so you can taste their wine and pairings for yourself.
A few days later we stopped by to spend some quieter time with Nancy and Greg. In addition to being curious how they felt their 1st Passport went, Greg had promised some barrel samples. We tasted several wines out of barrel and each remains true to the wines that they have been making so far in the short life of the winery. But for me the highlight was a barrel sample of Charbono. This rare grape is represented by well under 100 acres in all of California. If the sample I tasted is any indication, when they bottle and release it, the Kachina Charbono is going to be a big bruiser of a wine. It's deep purple and inky with intense flavor, terrific acidity and nice structure. I for one can't wait for its release.
Spending time with Greg and Nancy is fun. In case you can't tell we're a little warm and fuzzy about them. Visit Kachina Vineyards, taste their wines, enjoy their hospitality and I'm confident you will be too.
May 4, 2010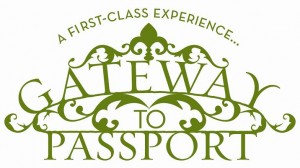 While 2010 may have marked the 20th anniversary of Passport there was also something fresh and brand new afoot. On Friday April 23, 2010 the first ever Gateway to Passport took place. The setting was Charlie Palmer's Dry Creek Kitchen. This event was billed by the Winegrowers of Dry Creek Valley as "A First-Class Experience"; and it proved to be just that.
Everything about the event from the surroundings of Downtown Healdsburg to the food, wine and music was well executed. For me the key to the event was the way it was laid out. By taking place in a combination of several rooms as well as more than one outdoor setting guests had the ability to move around from one place to another and sample various foods and wines. In the middle of courtyard area Charlie Palmer manned one of the stations carving up tri-tip for eager diners. At his side I noticed his son helping out. In a Valley that rightly prides itself on family owned and run wineries that seems exactly right.
Twelve Wineries were represented and they included Del Carlo, Pezzi King, Quivira, Dutcher Crossing, Pasterick, Williamson, Dry Creek Vineyard, Mazzocco, Sbragia, Montemaggiore, West Wines and Gallo. One of the nice things about Dry Creek Valley events is the preponderance of Winery Principals on hand to pour time and again. Gateway was no exception. One example is that Gina Gallo was at Gateway pouring a couple of small production wines made from Dry Creek Valley Fruit.
The food which was plentiful also varied greatly; there was literally something for everyone. If you're a seafood fan one of the indoor areas was an entire seafood station. Another room featured a combination of house made charcuterie, local artisan cheeses and fresh bread. Servers walked around with a wide range of Hors D'oeuvres throughout the event. Others food items included salads, fresh ham and many more. Towards the end of the night a range of desserts was also available.
One of the other key elements of the event was its flexibility. As the crowd thinned out the folks pouring were eventually consolidated to a smaller area. This allowed everyone to keep enjoying the event in slightly more intimate quarters. To the credit of everyone involved food was being served and wine poured until the very end. Too often I've attended events where those serving started packing it in before the advertised end time. That wasn't a problem at Gateway. The crowd size was very manageable too. It was easy to walk around and get where you wanted but there were also plenty of folks mingling.
With Passport at 20 years and Zintopia entering its 2nd year it's nice to see that the Winegrowers of Dry Creek Valley have added another well executed event. Only time will tell if Gateway becomes a tradition like Passport, but they got off to a good start. While the ticket price for the event wasn't inexpensive, there was nothing cheap about Gateway. It truly was, as advertised, a first class experience.
April 29, 2010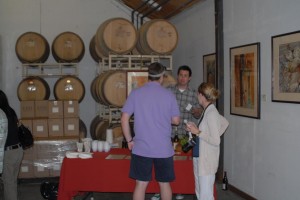 One of the places I'd never been before for Passport was Unti Vineyards. I've enjoyed their wines over the years and I was eager to see what their Passport event was like. The thing that has stood out to me over time about Unti is their varietal selection. At times you go from one winery to the next and taste the exact same grape types over and over. At Unti they make a few you may not be as familiar with. Zinfandel is featured to be sure; but it's joined by the likes of Barbera, Sangiovese, Grenache, Mourvedre and more to form a distinct portfolio that will take your palate on a trip off the typical beaten path.
It turns out Passport to Dry Creek Valley is serious fun at Unti, just like their wines. Music was provided by Tim Vaughn. The band's sound was a blend of rock, jazz and blues all with a vibe that alternated between searing and mellow.
The lineup of wines being poured started with the 2009 Unti Rosé. This wine is a classic example of dry Rosé that landed right in my sweet spot.  It was followed by the 2007 Grenache which is one of Unti's best releases vintage after vintage. There are a few people in Dry Creek who make top shelf Grenache, count Unti in their number.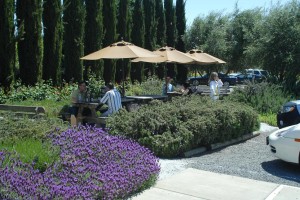 The featured food item at Unti was sliders. Not only where they delicious they also paired wonderfully with the 2007 Zinfandel. There are certain things that are meant to enjoy together. Grilled, tasty meat and Zinfandel are two of those things. Several other wines were also poured during Passport including a couple of Syrahs.
What's most impressive about the Unti wines is that they're incredibly well balanced in a style reminiscent of the old world. While Unti is very much a California producer, their traditions, methods and style assure that they bridge the gap and provide elegant, food friendly wines at reasonable prices. So whether it's over the next few weeks or at Passport 2011, Unti is a fun and tasty stop we heartily recommend
February 25, 2010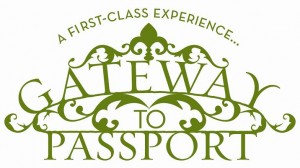 2010 marks the 20th Anniversary of Passport to Dry Creek Valley TM. As such the Winegrowers have added a new event to kick things off. Gateway to Passport takes place the evening before Passport to Dry Creek Valley TM. It will be held at renowned chef Charlie Palmer's Dry Creek Kitchen located in Hotel Healdsburg. This 3 hour, Cocktail Party style event has limited ticket availability. So if you plan on attending it we'd recommend jumping on tickets ($150) before too long. In addition to a sure to be impressive menu (take a look at the menu here) by Charlie Palmer, a dozen Dry Creek Wine producers are scheduled to be there to pour their wine. From all appearances it sounds like a fantastically regal way to kick off what is always a particularly fun weekend in Dry Creek Valley. Tickets for both Passport to Dry Creek Valley ™  and Gateway to Passport are on sale through the Winegrowers website as well as by calling 877-545-3198. Sunday only tickets have already sold out, but two days Passports are still available.