February 25, 2010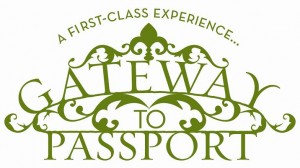 2010 marks the 20th Anniversary of Passport to Dry Creek Valley TM. As such the Winegrowers have added a new event to kick things off. Gateway to Passport takes place the evening before Passport to Dry Creek Valley TM. It will be held at renowned chef Charlie Palmer's Dry Creek Kitchen located in Hotel Healdsburg. This 3 hour, Cocktail Party style event has limited ticket availability. So if you plan on attending it we'd recommend jumping on tickets ($150) before too long. In addition to a sure to be impressive menu (take a look at the menu here) by Charlie Palmer, a dozen Dry Creek Wine producers are scheduled to be there to pour their wine. From all appearances it sounds like a fantastically regal way to kick off what is always a particularly fun weekend in Dry Creek Valley. Tickets for both Passport to Dry Creek Valley ™  and Gateway to Passport are on sale through the Winegrowers website as well as by calling 877-545-3198. Sunday only tickets have already sold out, but two days Passports are still available.
February 16, 2010
The Facts:
The Dry Creek Vineyard 2006 Cabernet Sauvignon was made entirely from Dry Creek Valley Fruit. The vines have an average age of 10-15 years. This vintage is a blend of Cabernet Sauvignon (90%), Merlot (6%), Petit Verdot (3%), and Cabernet Franc (1%). Fermentation took place over 18 days in Stainless Steel. Barrel aging was accomplished over 20 months in a blend of French (54%), American (28%), and Hungarian (18%) oak; 40% of the barrels were new. The suggested retail price for this wine is $25
Gabe's Take:
Dry Creek Vineyards wines are as readily available around the country as those of any Dry Creek Valley Producer. Their broad range of offerings in an array of price points makes them a go to Winery regardless of what you're looking to spend. That wide availability also makes them an emissary of sorts for the whole valley since in some parts of the country their releases are the only Dry Creek offerings folks might see.
The 2006 Cabernet opens up with aromas of blackberry and dust. Cherries and plum are in the forefront of the palate. These are joined by blueberry and spice characteristics. Dark chocolate notes make their presence known at the midway point and lead to the finish which shows kirsch liqueur, hints of curry spice and medium, dusty tannins. Fine acidity keeps this wine nicely balanced. An excellent match for sliced brisket on rye topped with gruyere.
This Cabernet Sauvignon offers a lot of bang for the buck. Most importantly it displays lots of varietal character. Secondly it shows off its Dry Creek Valley heritage. For $25 this wine is an excellent value. If you shop wisely you're likely to find it for closer to $20. In either case this is a solid and dependable wine. It'll also knock most Napa Cabernets in this price range out of the water.
Please vote for Drink Dry Creek! 
February 9, 2010
The Facts:
The 2006 Dutcher Crossing Nevins Vineyard Cabernet Sauvignon is a single vineyard offering. This wine is composed entirely of Cabernet Sauvignon. Nevins Vineyard in neighboring Alexander Valley sits at a height of 900 feet. Barrel aging was accomplished over 23 months in French oak; 50% of the barrels were new. 462 cases of this vintage were produced and the suggested retail price is $39.
Gabe's Take:
I consider Cabernet Sauvignon to be one of the most under appreciated varietals in Dry Creek Valley. And while the selection I'm looking at today was produced using Alexander Valley fruit my theory applies here too. While Cabernet from Alexander Valley seems to get a bit more recognition than the fine examples from Dry Creek Valley, it's still way below the radar when compared to some other regions like Napa. And that's a shame, because there are many great values to be had.
The nose of this 2006 Single Vineyard Cabernet Sauvignon leads with berry and floral notes that are underscored by hints of thyme and vanilla. The palate is loaded with numerous layers of intense, perfectly dry fruit that is joined by spice, leather and black olive reference points. White and black pepper intermingles beautifully on the lengthy, lingering finish that also features earth and chicory characteristics. This wine has firm tannins and well balanced acidity. Grilled Tri Tip would be an excellent match for this Cabernet as would Beef Wellington.
If you're going to drink this wine over the next 2-4 years it would be best to decant it for a couple of hours. However, if you have the ability and the patience to lay it down for 5-10 years you'll be rewarded in kind. The 2006 Nevins Vineyard Cabernet Sauvignon from Dutcher Crossing is really a baby, early in its life cycle. This wine is further proof that there are great Cabernets available in both Dry Creek & Alexander Valleys that represent much better overall values than their Napa Counterparts.
Please vote for Drink Dry Creek!