May 26, 2010
The Facts:
Bella Vineyards & Wine Caves is a Dry Creek Valley based producer that also has acreage under vine in neighboring Alexander Valley. Fruit for their offerings is sourced in both valleys. The 2007 Big River Ranch Grenache was sourced from their Alexander Valley property of the same name. In addition to Grenache, 10% Syrah was blended in. Fermentation occurred over nine days with twice daily pumpovers. Barrel aging was accomplished over a period of 15 months in mostly French oak; 20% of the barrels were new. 450 cases of this offering were produced and the suggested retail price is $48.00.
Gabe's Take:
What this world needs, particularly the new world is more Grenache. There aren't a ton of examples in either Dry Creek or Alexander Valley, but most of the ones I have had are well made offerings; the evidence is there that Grenache will flourish. So here's hoping the Grenache population increases. Being a Grenache fan in general I was eager to sample the current release from Bella. The previous vintage Grenache was my favorite of their Alexander Valley sourced wines.
The first thing that struck me on the nose of this 2007 Grenache was a hint of anise that perked up and became more prominent as the wine opened up. Dark fruit flavors followed closely behind that and it all comes together to form a brooding aroma profile. Throughout the palate rhubarb, plum and waves of dark berry flavors dominate. These all lead to the finish which shows off nice spice notes, particularly plum pudding spice. Fleshy black fruit flavors continue and graham cracker crust notes kick in as well, laced by wisps of sweet, dark chocolate. This wine is balanced by firm acidity.
Grenache as much as any red varietal is a food lovers wine. Pair this wine with medium to full flavored dishes for best results. Cassoulet would be an excellent choice. This Grenache is delicious now but will drink well over the next 3-5 years. If you're going to drink it now I recommend decanting it for 90 minutes to get the most out of it. This is another full flavored, full bodied wine from Bella marked by great flavors and a nice finish.
May 22, 2010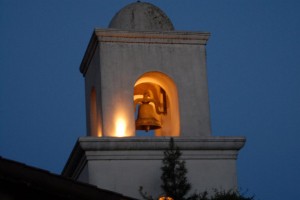 Dry Creek Valley is unique in many ways. Some of the things that set it apart are amongst the traits that have made me return to it again and again. It's relatively small in size, the landscape is beautiful and it's filled with family owned wineries. Those producers tend to make small lot wines that are hand crafted. All of those things are true at Michel-Schlumberger but in some ways they still stand in contrast too many of their neighbors. Zinfandel rules the day in Dry Creek Valley. Many other varietals flourish, but Zinfandel, the best in the world by the way, is Dry Creek's calling card. So of course until a few years ago Michel-Schlumberger didn't make one. And even now that they do it's a small production wine. Their focus is on other grapes. Cabernet, Merlot, Syrah, Pinot Blanc, Viognier and yes even Pinot Noir are amongst their offerings.
While I've had their wines many times and visited the winery it wasn't until this recent trip that I had a chance to take in the full Schlumberger experience. In addition to tasting we toured the wine making facility and the vineyards. In doing so I found that everything really came together for me. The property and facility at Michel-Schlumberger has an old world feel to it. You may be smack dab in the heart of Dry Creek Valley, and it feels like it, but it also feels a little like you might be in France or Italy touring vineyards. They're very much a self contained eco-system. I felt lost amongst the vines as we walked the vineyards. We may have only walked a few hundred feet but the atmosphere is so beautiful and serene that it's easy to feel like the rest of society is a long way off.
The variety of grapes planted at Schlumberger is a real smorgasbord of different varietals. What that does is give winemaker Mike Brunson a vast palate of flavors to choose from when he crafts the wines. That's true whether he's mixing some Bordeaux varietals together or making a small lot of a stand alone wine. And speaking of small lot wines this is another area that Michel-Schlumberger shines.  Like many other Dry Creek producers, the portfolio is vast. And while there are a handful of wines they are best known for, dig a little deeper and there is even more treasure to be had. Their Pinot Blanc and Viognier are two such gems that I adore. Each is rich, layered, textured and full of varietal character. They're both also small production wines that are very reasonably priced and particularly suited to summer time sipping.
If you think you know Michel-Schlumberger, take the tour. You'll be amazed at what you learn. The team of folks that runs the tours and the tastings are equal parts knowledgeable about the wines and facility and deeply passionate about sharing it with visitors. They're open every day for tasting and they have two regularly scheduled tours each day. On top of that they offer vertical tasting flights, wine and food pairings as well as other choices. Whatever kind of experience you're looking for; they have something that is going to interest just about everyone. Most importantly, the Michel-Schlumberger wines are simply wonderful. They're different stylistically than many of the other folks in the valley, which makes this a distinct and wonderful stop.
All Photos by Dave
May 13, 2010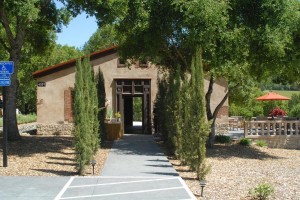 There are many benefits to visiting the same wine region on a regular basis. One of them is being able to see the progression of things. That can be as general as watching the vineyards at different points in a season or as specific as seeing the culmination of a lot of work. During the week after Passport 2009 we had the opportunity to visit Kachina Vineyards. At that time construction was well underway, but ongoing.
Flash forward to Passport 2010 and Kachina Vineyards is up and running and open. They have some construction projects still in progress. But they are open for business and you can call and schedule an appointment to taste wines with them. They're a small boutique winery so you're going to get lots of personal attention. Kachina is the brain child of Nancy & Greg Chambers. They're lovely people and great ambassadors for both their winery and Dry Creek Valley as a whole.
Dave and I were lucky enough to visit with them on a couple of occasions. The first was right in the middle of Passport weekend. For a new producer that was open for their first ever Passport they had to be encouraged by the crowds they were drawing and the buzz Kachina Vineyards elicited. At many other stops along the way I heard people commenting on Kachina in a "you have to get over there" kind of way. Experiencing what Greg & Nancy put together for Passport I'm not surprised.
The front door to their barrel room was the entrance to their event. At that point we were greeted by Nancy who was pouring the first sample of wine the Kachina Chardonnay. A little bit later we found the first food station which had a perfect pairing for the Chardonnay; pears and cheese drizzled with honey. This combination worked wonderfully and highlighted the beauty of the Chardonnay. On a patio beyond the barrel room there was a band playing traditional jazz vocal tunes; think Harry Connick or Sinatra, style-wise. Right nearby was a bar serving the Kachina Cabernet Sauvignon. A second food station had cured meats and cheeses to pair with the wines as well. The last stop was the Kachina Zinfandel Port which was being paired with chocolate truffles. This is a match that works so well mere words, no matter how many I conjure up, won't be enough to describe it properly. While this was their first stab at Passport it didn't stop them from hitting it out of the park. My advice is to put Kachina on your list to visit soon or at the very least during Passport 2011 so you can taste their wine and pairings for yourself.
A few days later we stopped by to spend some quieter time with Nancy and Greg. In addition to being curious how they felt their 1st Passport went, Greg had promised some barrel samples. We tasted several wines out of barrel and each remains true to the wines that they have been making so far in the short life of the winery. But for me the highlight was a barrel sample of Charbono. This rare grape is represented by well under 100 acres in all of California. If the sample I tasted is any indication, when they bottle and release it, the Kachina Charbono is going to be a big bruiser of a wine. It's deep purple and inky with intense flavor, terrific acidity and nice structure. I for one can't wait for its release.
Spending time with Greg and Nancy is fun. In case you can't tell we're a little warm and fuzzy about them. Visit Kachina Vineyards, taste their wines, enjoy their hospitality and I'm confident you will be too.
May 4, 2010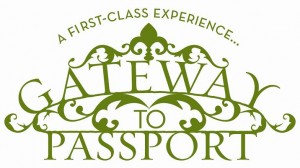 While 2010 may have marked the 20th anniversary of Passport there was also something fresh and brand new afoot. On Friday April 23, 2010 the first ever Gateway to Passport took place. The setting was Charlie Palmer's Dry Creek Kitchen. This event was billed by the Winegrowers of Dry Creek Valley as "A First-Class Experience"; and it proved to be just that.
Everything about the event from the surroundings of Downtown Healdsburg to the food, wine and music was well executed. For me the key to the event was the way it was laid out. By taking place in a combination of several rooms as well as more than one outdoor setting guests had the ability to move around from one place to another and sample various foods and wines. In the middle of courtyard area Charlie Palmer manned one of the stations carving up tri-tip for eager diners. At his side I noticed his son helping out. In a Valley that rightly prides itself on family owned and run wineries that seems exactly right.
Twelve Wineries were represented and they included Del Carlo, Pezzi King, Quivira, Dutcher Crossing, Pasterick, Williamson, Dry Creek Vineyard, Mazzocco, Sbragia, Montemaggiore, West Wines and Gallo. One of the nice things about Dry Creek Valley events is the preponderance of Winery Principals on hand to pour time and again. Gateway was no exception. One example is that Gina Gallo was at Gateway pouring a couple of small production wines made from Dry Creek Valley Fruit.
The food which was plentiful also varied greatly; there was literally something for everyone. If you're a seafood fan one of the indoor areas was an entire seafood station. Another room featured a combination of house made charcuterie, local artisan cheeses and fresh bread. Servers walked around with a wide range of Hors D'oeuvres throughout the event. Others food items included salads, fresh ham and many more. Towards the end of the night a range of desserts was also available.
One of the other key elements of the event was its flexibility. As the crowd thinned out the folks pouring were eventually consolidated to a smaller area. This allowed everyone to keep enjoying the event in slightly more intimate quarters. To the credit of everyone involved food was being served and wine poured until the very end. Too often I've attended events where those serving started packing it in before the advertised end time. That wasn't a problem at Gateway. The crowd size was very manageable too. It was easy to walk around and get where you wanted but there were also plenty of folks mingling.
With Passport at 20 years and Zintopia entering its 2nd year it's nice to see that the Winegrowers of Dry Creek Valley have added another well executed event. Only time will tell if Gateway becomes a tradition like Passport, but they got off to a good start. While the ticket price for the event wasn't inexpensive, there was nothing cheap about Gateway. It truly was, as advertised, a first class experience.